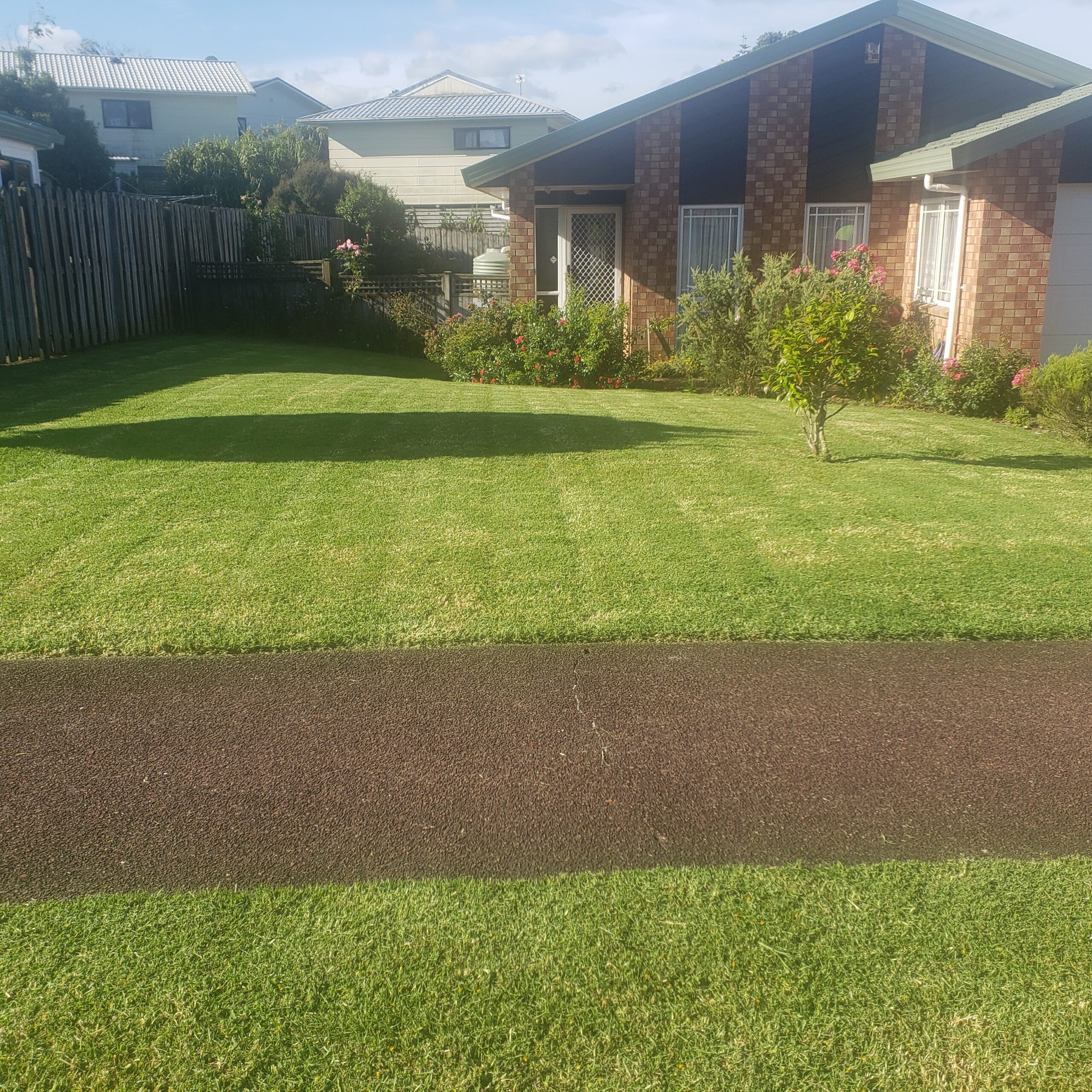 Lawn Mowing Services
Your Lawn Mowing Professionals
A well maintained lawn is the vocal point of garden or property appeal. Lawn mowing regularly results in not only healthy grass but also a great looking garden.
We strive to provide an affordable lawn mowing service; Moreover, we aim to make it as easy as possible by providing our, lawn and garden care, services on a regular basis where it be: weekly, fortnightly, or monthly. Furthermore, we will tailor to your needs.
Our professional lawn operators are the true experts in lawns. So make sure to contact us for a free, no obligation quote.
---
We Offer a Variety of Grass Cuts to Cater All Your Lawn Needs
---
Specialty Lawn Mowing Services
Changing of seasons will require less lawn visits this can be changed depending on requirements and we will work with you for your timing needs. Some lawns may need spraying or fertilising, maybe replanting, but we can discuss this at request, because all lawns are different. We look forward to working with you and growing a fresh, healthy, well maintained lawn.
Lawn Service Frequently Asked Questions
What happens when it rains too much in summer?
If this is the case, the soil will become soft and this will cause more difficulties with operating the lawn mower, this will result in a slower process, for your lawn mowing operator. However, on the bright side with moisture and heat in its abundancy this will benefit your lawn giving your lawn the best environment to grow faster and more healthy much to the frustration of you and us. This is frustrating, but we hold patience as this is the key. Feel free to phone us, and we will get an approximate time for arrival.
Well drained area? Then your mowing operator will likely be able to keep up at a regular pace. These kind of areas are predominantly in volcanic areas.
Summertime is Peak Time, We Recommend Getting a Weekly Cut to Keep Up with The Expected Lawn Growth.
How often should I get the lawn mowing done?
Generally, the recommendation given is to get your lawns done once fortnightly. More frequent lawn mows will mean the grass does not have enough time to grow. Leaving it longer than fortnightly mows can mean that the grass will grow too long, this means it will take longer to cut the grass when we return.
Winter months mean a lot of rain, you will only need your lawns cut every 3-4 weeks.
Can you trim the edges?
Yes we can! And we will this is a service we provide on our regular cuts be sure to ask when we visit your yard.
How much will it cost me?
What we take in to consideration when providing a quote for your lawn care needs, there are a number of things that can control the expenses such as:
The size of the lawn
Obstacles that they will have to work around.
Length of the grass.
Lawn Mowing Services, Charging Just a Small Fee, Take Back Your Mighty Weekends and Enjoy Your Own Backyard!
How does mowing work during winter?
Winter time equals less mowing time, this will mean we will visit less often. Which is a direct effect of the colder months, that the season brings, grass can go dormant in this time. Not only, will there be extra rainfall, but also, your grounds will go soft and cause muddy patches in addition to this it will cause more complications for the lawn mower to get through the mow.
So we will take extra care with your lawn during the winter times.
We Will Keep in Contact with You to Let You Know of the Winter Schedules.
When will I first see you?
We strive to quote within 48 hours of your request. From there, you will be added into our schedule and have your property seen as soon as possible.
Do I need to be at home when you come around?
Not a requirement as we usually visit on a weekday during 8-4pm.
Please advise if you have a dog
How can I pay you?
We accept bank transfer, automatic payments and cash. Be sure to enquire about how you prefer to make payments.
---
Get a free quote today and have your garden and lawn looking at its best. Contact us for any job, whether, one off or regular lawn mowing we can help we also service garden care needs.